An exclusive design, which now utilises 30 compact and functional models: 19 in Standard Line version (of which 5 portable), 3 in Ultralight (813P–815P–816P), 6 in Basic Line and the last 2 news models in Heavy Line called J30101 and j30102.
In response to the continuous evolution in transport vehicles, 24 of these models are provided now the innovative solution Lightup.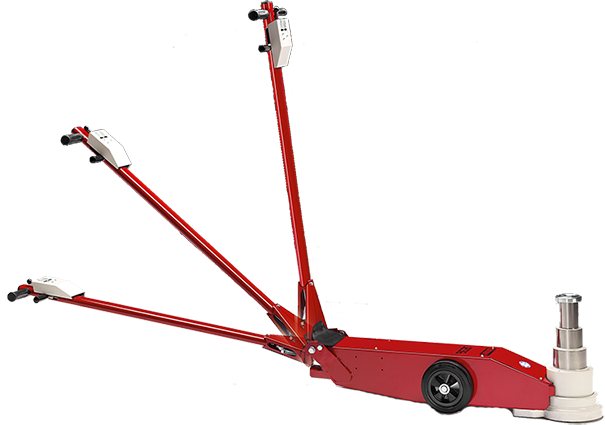 Extensions are built with high quality steel, with chromium coating on the external sliding parts, while the pneumatic parts are treated with an anti-corrosion process.
The hydraulic circuit built with holes inside the cylinder structure guarantees a perfect seal against accidental oil leaks. The rod scrapers prevent dust or other foreign matter from penetrating. The built-in safety valves avoid accidental overloads and prevent the load tram dropping during a pneumatic pressure loss.
Drive and pneumatic vacuum descent with double control on the handle.
The special design of the frame makes it easy to position the jack while the total tilting of the handle on the frame greatly reduces the packing dimensions thus offering savings in terms of transport and storage.